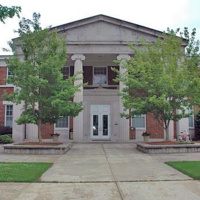 Krannert Center
Krannert is the heart of student life. It houses the post office, book store, Valhalla snack bar, dining hall, student lounge, meeting rooms, game room and facilities for student activities. Offices for student activities, the Office of First-year Experience, Student Work Experience Program, Career Development Center and the chaplain's office are located here.



LISTEN is Berry College's official organization for the LGBTQIA+ community. We provide a non-judgmental and safe environment for all students regardless of...

Come take a quick break from studying and enjoy good food and music to take the stress away! Hope to see you there!

Recent Events