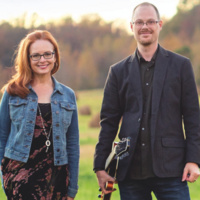 Laura Cole & Trey Wright- Jazz Duo
Over the past decade, guitarist Trey Wright and vocalist Laura Coyle have established themselves as first-call musicians on the Atlanta jazz scene. They joined forces in
2017 to form the Laura Coyle and Trey Wright Duo. United by their love of classic jazz pairings including Joe Pass and Ella Fitzgerald, and Tuck and Patti, the duo performs a unique repertoire of jazz standards, Brazilian music and contemporary songs by their favorite songwriters. On any given night, the duo plays an entertaining and eclectic mix of music by Cole Porter, Antonio Carlos Jobim, Hoagy Carmichael, Dolly Parton and Joni Mitchell.
Thursday, January 10 at 7:30pm
Event Type
Department

Subscribe