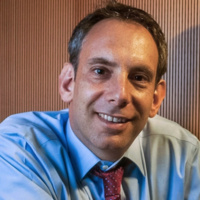 Conson Wilson Lecture: David Isay
David Isay is an American radio producer and founder of Sound Portraits Productions. He is also the founder of StoryCorps, an ongoing oral history project. He is the recipient of numerous broadcasting honors, including six Peabody Awards and a MacArthur "Genius" Fellowship. He is the author/editor of numerous books that grew out of his public radio documentary work.
Since 2003, StoryCorps has collected and archived more than 50,000 interviews with 100,000 participants. Each conversation is preserved at the American Folklife Center at the Library of Congress. StoryCorps is the largest single collection of personal narratives ever gathered, and millions listen to StoryCorps' weekly broadcasts on NPR's Morning Edition and visit its website, www.storycorps.org.
Thursday, September 6, 2018 at 7:30pm to 8:30pm