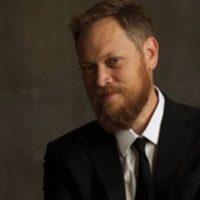 Concert: Andrew Peterson
Andrew Peterson is a Christian musician and author, who plays folk rock, root rock and country gospel music. Peterson started his career in 1996 when he started touring with his wife and guitarist Gabe Scott. In 1999, he signed with Essential Records and released his first album, Carried Along, in 2000. Over the years, Andrew Peterson has worked with artists such as Alison Krauss, Cliff Young and Randall Goodgame, as well as many others. He also released a book called, The Wingfeather Saga, and in October 2016, Peterson released The Burning Edge of Dawn, which includes a song sung with his daughter Skye. Another album, Resurrection Letters Volume I, is scheduled for Easter 2018.
Doors open at 6:30 p.m. for general seating, and students get in free with ID. Hope to see you there!
Sunday, February 18, 2018 at 7:00pm
Event Type
Cost

$15 for guests

Department

Subscribe