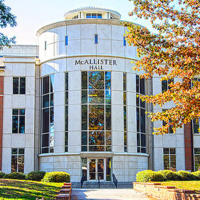 Lost and Found: The Truth About the U.S. Justice System
The foster care system is designed to protect the physical, social, and mental welfare of children when their life at home is deemed as unsafe. However, many children face a traumatic experience while in the care of the government and can affect their mental health and education as they grow older. For this panel, we hope to show the Berry community the aspects of both the accomplishments and the
downfalls of the foster care system. We want the Berry community to gain an understanding of where the foster care system is doing well and where the system needs our help.
Thursday, November 15, 2018 at 6:00pm to 7:30pm
Event Type
Department

Subscribe