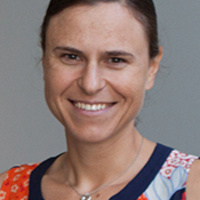 Biology Seminar: Swallows and Social Networks
In her talk, Dr Iris Levin will present her research on social behavior in barn swallows, which she quantifies using proximity data loggers worn by the birds. These devices record interactions between tagged individuals and allow researchers to examine contact rates in unprecedented detail. Dr Levin's
research focuses on understanding the role of social interactions in mediating the relationships between phenotype (how an organism looks) and physiology (how an organism functions). By experimentally altering plumage color, an important mate-signaling trait, Dr Levin can quantify how social behavior and hormones respond to changes in phenotype.
Tuesday, September 25, 2018 at 11:00am
Event Type
Department

Subscribe