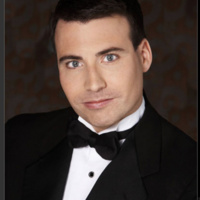 Berry College Concert Series IV- Matthew Hoch, Baritone
Matthew Hoch is Associate Professor of Voice and Coordinator of the Voice Area
at Auburn University, where he teaches applied voice, diction and vocal literature courses. Prior to 2012, he spent six years as Assistant Professor of Voice at Shorter College, where he taught applied voice and vocal literature. He served as Coordinator of Voice Studies.
He has appeared as a soloist with the Oregon Bach Festival, the Santa Fe Desert Chorale, the Vox Consort, Harmonie Universelle, the Hartford, Rome and Nashua Symphony Orchestras, the Atlanta Baroque Orchestra and the United States Coast Guard Chamber Players.
Hoch is the 2016 winner of the Van L. Lawrence Fellowship, awarded jointly by the Voice Foundation and NATS. He is the author of three books, A Dictionary for the Modern Singer (2014), Welcome to Church Music & The Hymnal 1982 (2015), and Voice Secrets: 100 Performance Strategies for the Advanced Singer (2016), coauthored with Linda Lister.
Thursday, November 15, 2018 at 7:30pm to 10:30pm
Event Type
Department

Subscribe